The Open Studio
WELCOME TO THE OPEN STUDIO
Are you an advanced actor? Come expand and grow among piers. Find what makes you pop on camera.
Beginner? Get ready to work at a professional level quickly in a safe and inspiring environment.
When: Monday's 4-8pm
Where: The Producers Club 358 West 44th Street, NYC
How much: $240/4 pack (2 month expiration) or $70/drop-in
Class Goals
Bring each actor's unique voice to their work/play
Where does each actor shine and how can we capitalize in that area
How to tell the story using the frame
How to use the frame to take the pressure off of "acting"
Actor expansion
Trusting your creativity and having fun
Booking Work
EQUITY, DIVERSITY + INCLUSION
This class was founded with a commitment to the principles of Equity, Diversity and Inclusion.
---
ZOOM CLASS
If you cannot attend in person classes, inquire about on-going Zoom classes. It only takes 2 actors (or more) to create a Zoom class.
When: Wednesdays at 12-2pm and Fridays at 2-4pm
Where: Zoom Online
How much: $180/4 pack (two month expiration) or $50/drop-in
---
THE BUSINESS CLASS
The Business Class price is low so that it can be an easy add-on to the skill and talent work we do in the on-going class. We meet on Zoom to discuss Vision, Goals and Actions. We pool resources and ideas and keep each other accountable. I've seen more actors than I can keep track of find representation and book work through this process. It is deeply important to me that actors are given the tools they need to have the best shot at finding work.
When: Thursdays 7-9pm
Where: Zoom Online
How much: $100/4 pack (2 month expiration) or $30/drop-in.
---
SELF-TAPE AUDITIONS/COACHING IN ASTORIA
Up to 1 hr: $100
Up to 1.5 hrs: $125
Up to 2 hrs: $150
Every hour thereafter: $75 pro-rated
---
THE COACH
Lucas Van Engen just appeared on HBO as Leo Wise, a regular member of the cast of We Own This City (Deadline). Among his other credits are two seasons of City on a Hill on Showtime, along with multiple recurring and guest star appearances.
http://imdb.me/LucasVanEngen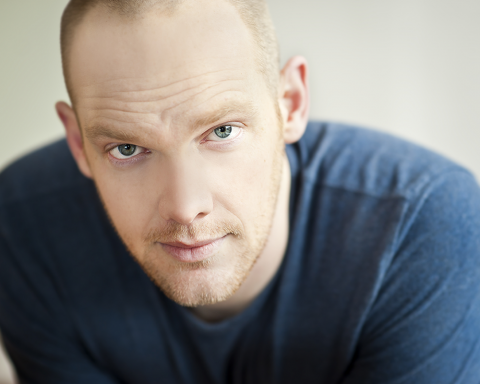 I've been through the maze of depression and elation. I've been deeply wounded by some teachers and lifted up by others. I've seen the same teachers do both in a single class. I am passionate about bringing all of this experience forward in a powerful, positive thrust that lifts the actor and helps them skip the line of unnecessary heady approaches while keeping the work fun, exciting and inspiring.
-Lucas Van Engen
---
REVIEWS
"I always appreciate learning from people who are in the trenches working and willing to share the wisdom of their experiences. Lucas is a working TV actor and wonderful empathetic artist. As a teacher he's supportive and vulnerable in the room and leads by example. My first class with Lucas, he made me feel welcome and created a safe space for me to bring my most authentic self to the work. I'm so grateful for the environment he cultivates. Hope to see you in class."
- Shawn Randall
When working with Lucas I understand the script in a 3 dimensional way. He understands the small nuances and set technicalities to get the scene, and then he utilizes his incredible creative direction with your talent to truly capture next level work, or to stretch your wheel house, or to satisfy one's emotional artistic process through connection.
- Adam Dulin-Tavares
Working with Lucas has improved my technical on-camera skills. More importantly, Lucas' dynamic coaching style has made me more comfortable on set, enabling me to adjust to the variety of challenges an actor faces while filming. Lucas provides a safe space in which an actor can explore different character interpretations and take risks.
- Jeff Weber
Lucas is an extraordinarily insightful and empathic teacher. My relationship to the camera, and to acting, has deepened and been lit up from our work together. I can't wait to keep learning from him!
- Courtney Basset
Working with Lucas has brought out a newfound confidence in my acting and helped take my career to the next level. Every class is safe, exciting and FUN. Monday night class is the highlight of every week for me!
- Sophia Capriotti
Lucas is an incredibly intuitive teacher who creates a safe space in which you can both stretch yourself creatively and hone the specific skills required for acting on-camera. From a business standpoint, he helps you to really visualize what your ideal acting career would look like and find actionable steps to get you there. In the last year of studying with him, I've grown enormously both professionally and creatively.
- Jessica Disalvo
Being a fellow actor, Lucas knows how to guide me to being my most authentic self on camera. The feeling in the room is one of collaboration. Making the experience feel more like a creative space for artists rather then a classroom.
- Casey Killoran
Lucas helped me to allow myself to bring me to the role. He helped me to trust myself. Trust my instincts. Be a better improviser. Be a better scene partner. It's not easy, but he has helped me be open and trust the process. You will be a better actor after coaching with Lucas.
- Mark Weills